We have the downright best team here at the lizard den! We wouldn't be the label printer we are without these key folks at Leapin' Lizard Labels.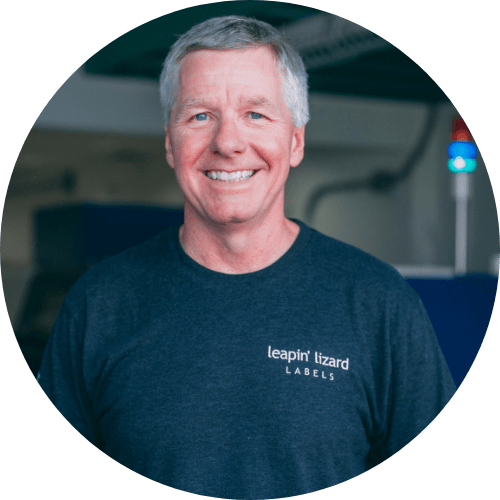 Todd
Todd has been a printer for a quarter of a century, which includes 20 years of supervisory, management, and leadership experience. Ink runs in his veins! He has a degree in business management and finance, and has used his experience owning and operating four businesses. He's been in your shoes and wants to do what he can for your business to succeed. He knows that every label that comes off the roll means you're going to be one more product sale closer to meeting your goal, so he wants to make sure everyone is perfect.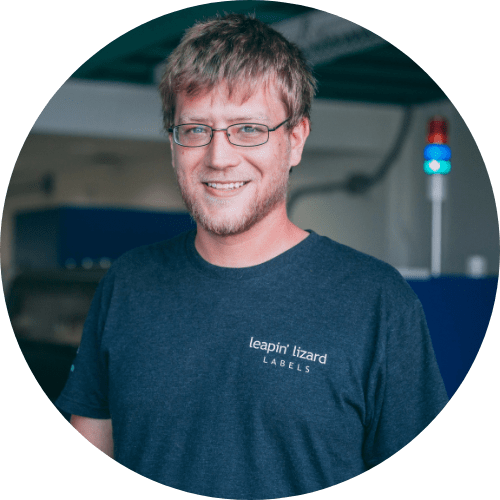 Jeff
Jeff loves working for Leapin' Lizard Labels. He gets the opportunity to see so many different small businesses grow and evolve. He enjoys working on our processes to increase the quality of our labels and improve our efficiency, all to continue creating an extremely enjoyable custom label experience. Lexie has had such an infectious influence on him, Jeff often dreams labels and stickers.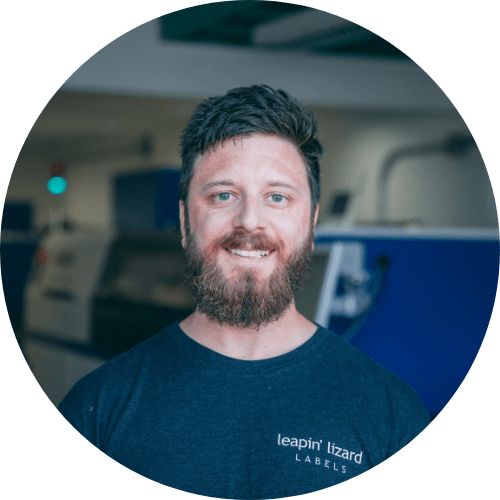 Cody
Cody comes to us with 10+ years of professional Graphic Design experience and is a proud alumni of Colorado State University. Cody is from the Wild West town of Carbondale, CO, which sits below Mt. Sopris, one of the most beautiful mountains in Colorado… and that is saying a lot. When he is not visually studying and critiquing label art, he can help you out with any Graphic Design needs you may have, even if your label is currently a sketch on a greasy napkin. He is here to make your design or full brand go from a simple synapse firing in your brain (known as an idea) to a clean and polished real world creation. Also, feel free to ask him who you should start in your Fantasy Football league.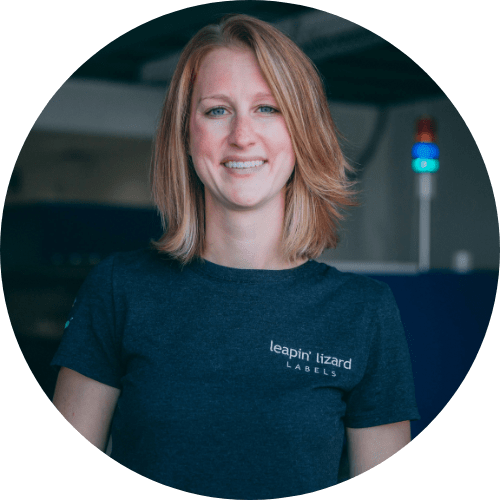 Courtney
Courtney has a background in Marketing from the University of Alabama…Roll Tide of course. Originally from the East Coast, Maine to Alabama, her childhood sparked her passion for traveling. When not in the office, she enjoys playing in the great outdoors of Colorado, enjoying hiking, biking, skiing, and climbing. She continuously looks forward to promoting not only Leapin' Lizard Labels, but also our many wonderful clients to help them make their dreams a reality.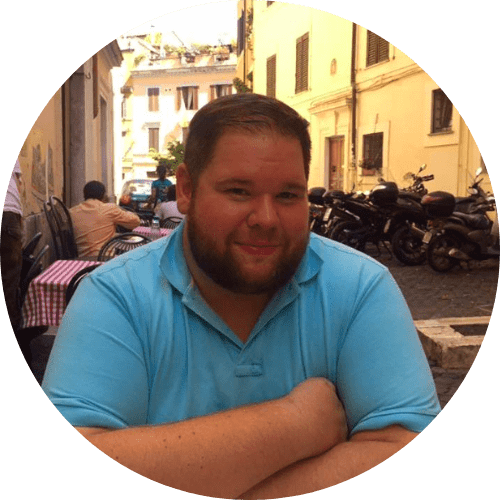 Robby
Robby is a born and raised Nashvillian with over 15 years of experience in marketing and technology. He is the Digital Marketing Manager at Leapin' Lizard Labels and runs his own boutique marketing agency. Robby studied English at Lipscomb University and Visual Communications at O'More College of Design. Robby enjoys reading business and self-help books, drinking coffee and wine, taking his dog, Theodore VanGogh, for long walks at the Bark Park, and traveling the world with his husband.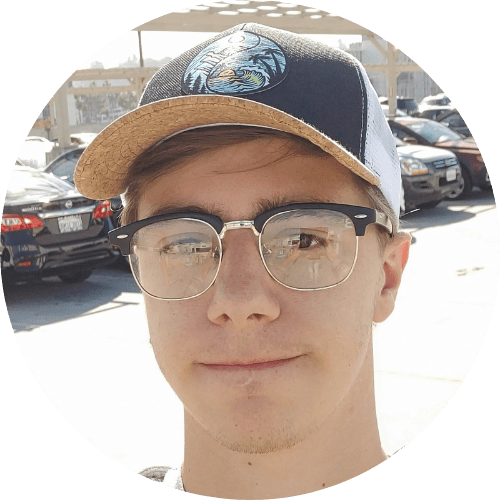 Joshua
Prior to working at Leapin', I went to school for print and package production/graphic design. I can happily say that those skills are helping me a ton here! From running the printers to laminating and cutting our labels, I really get to enjoy about every step of the production process. There's nothing quite like giving someone's ideas tangibility!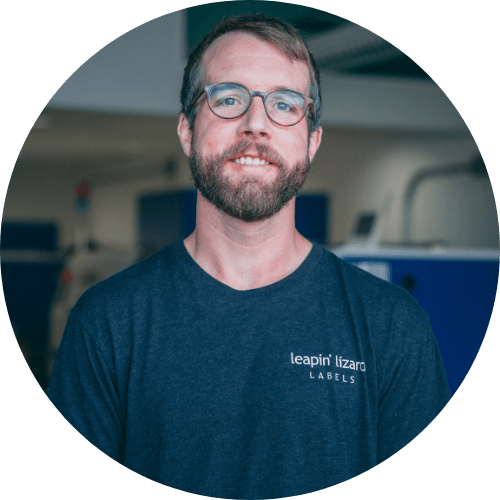 Guy
I've been at Leapin' since 2018. My favorite part of the job is when I get to use my creativity to make a customer's vision come to life or make their label extra awesome!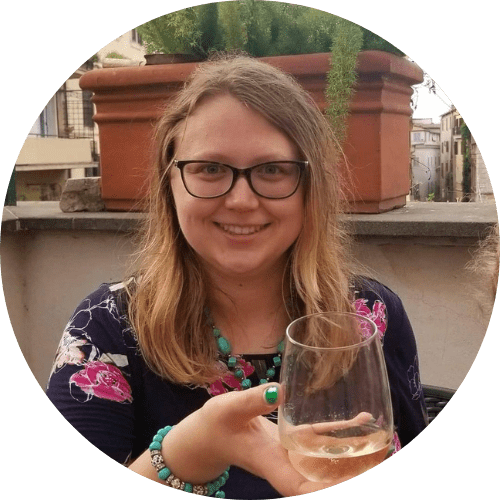 Jessica
Before Jessica became a Lizard, she was a Ram. This ram wanted to be a graphic designer, and earned themself a BFA at CSU, conveniently located in her hometown. In May of 2021, the Ram transformed into a Lizard. The Lizard Jessica looks forward to each new day of work. They help clients setup their artwork for printing amazing labels or stickers. She also enjoys working on a team with other talented lizards.

Outside of work, the Lizard Jessica can be spotted at various art shows with their partner. Jessica will then try to convince the other lizards to go to these other shows...with moderate success. This Lizard is also particularly fond of spotting their clients in the wild, so do not be shy if she says hello.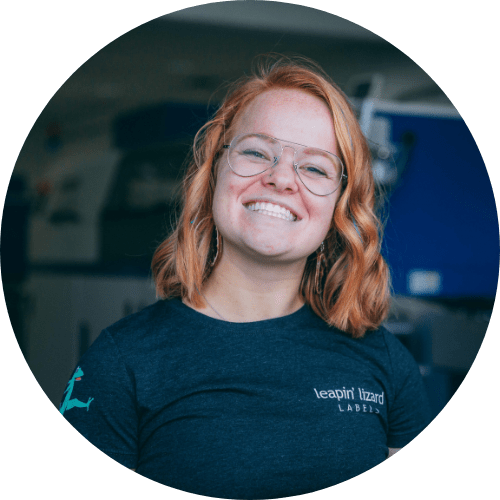 Reilly
Emily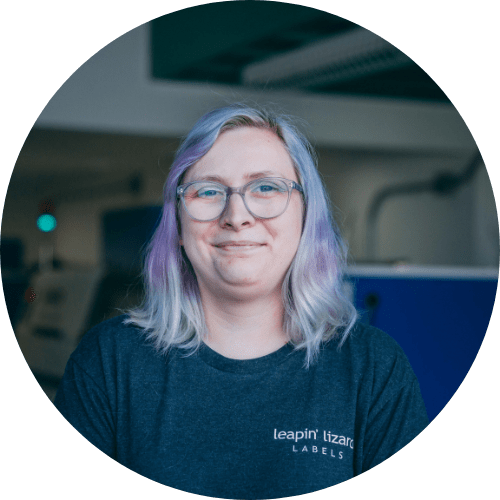 Michele
I've been with Leapin' for over 6 years and really enjoy helping clients with their labeling needs and the work environment. I have worked in all areas of production and design. I currently focus on customer service, Inventory, and design. I really enjoy seeing the labels on the final product and when clients have a great experience that helps their day. In my free time I make ceramics/pottery, love computer gaming, and spending time with my husband, 2 cats and chihuahua.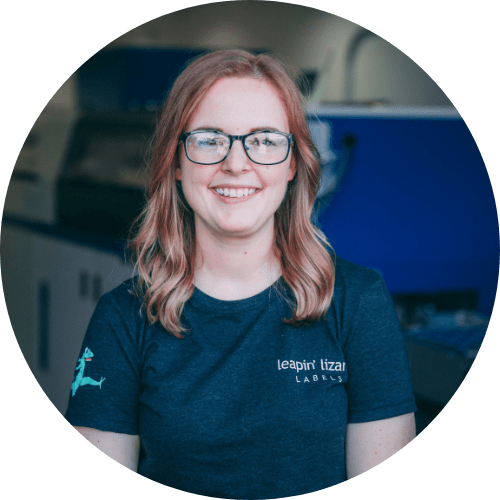 Kristina
I have been working at LLL since 2019 on our Customer Success team and absolutely love it! I love connecting with established customers and new clients, and seeing the label process unfold from an idea to the finished product. Outside of work my husband and I love kayaking and hiking with our two dogs!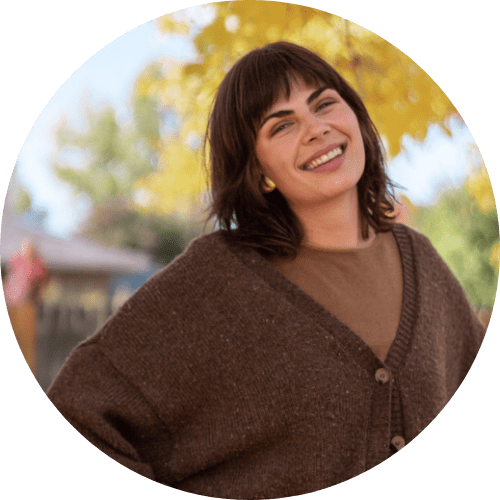 Julia
I have been working here since June of 2021 as an office manager and part of our customer success team. I had just moved from my home town of Cascade, Idaho with my brother and when I started working here, we were still living at a hotel. But as I have lived here longer and longer, Colorado has become my home, and working at Leapin' has been a huge part of that. What I love about this place is the community of coworkers and clients, as well as the pride we take in our quality of products and service. As an artist myself, it is so fun to follow a client through their branding journey and to see a concept come to life through our printers. In my free time, I love hanging out with friends, painting, thrift sopping and overall just goofin' off.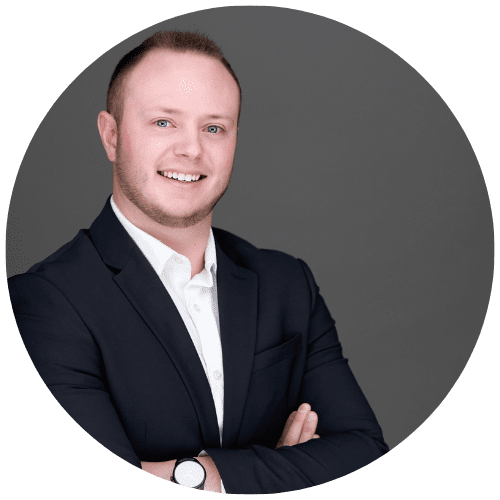 Evan
Evan has been at Leapin' since August of 2023, and works in both client success and business development. He is a Fort Collins native with more than a decade working alongside local businesses with growth as the goal! He loves the ability to work with clients to help their ideas become a reality. Outside of work you will find him fishing, frequenting one of many craft breweries in the area, and enjoying some downtime with his girlfriend and their dog, Kora.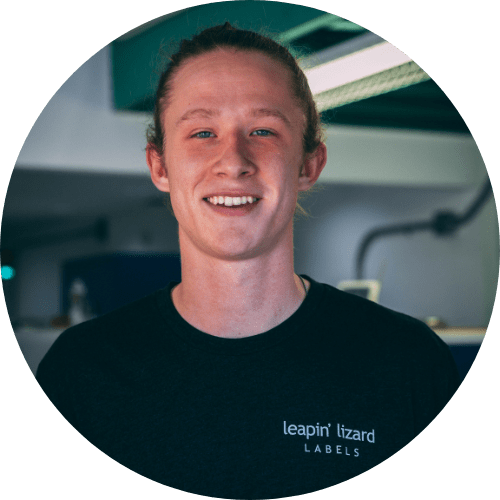 Reed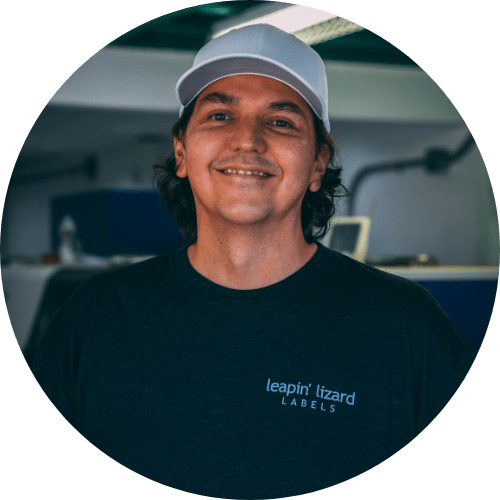 Ezra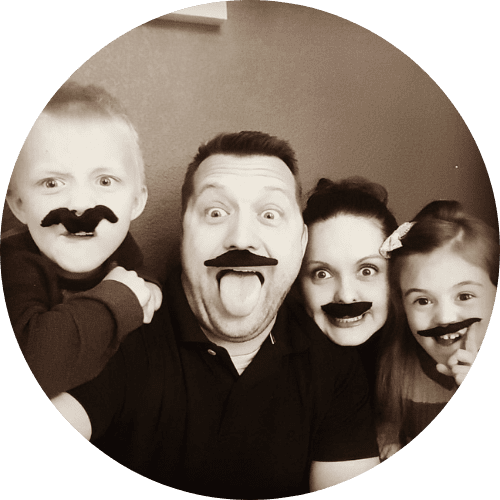 Steve
Working at Leapin' has been great! All of the staff is fun and easy to get along with, and they always look to help each other out. I have never been in more of a team setting, which makes the work rewarding. I enjoy the mix of setting up files for clients and designing for creative marketing projects. The constant challenges keep the work fun!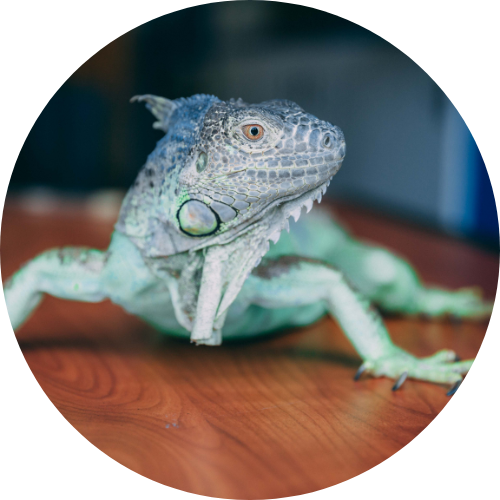 Colby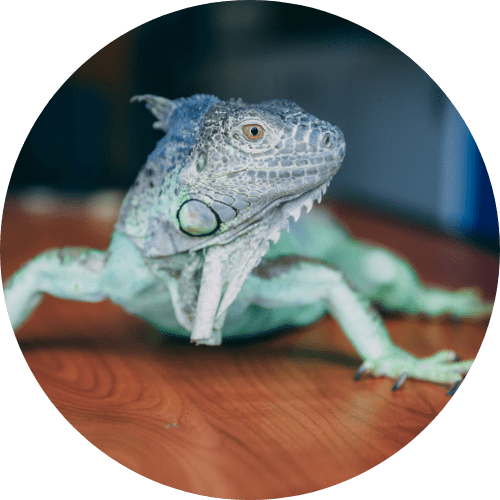 Jonathan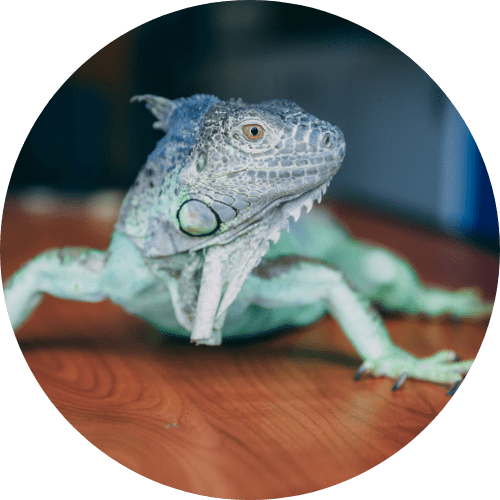 Gayle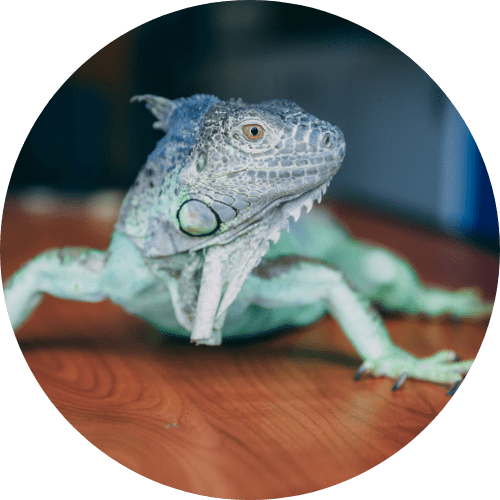 Seirra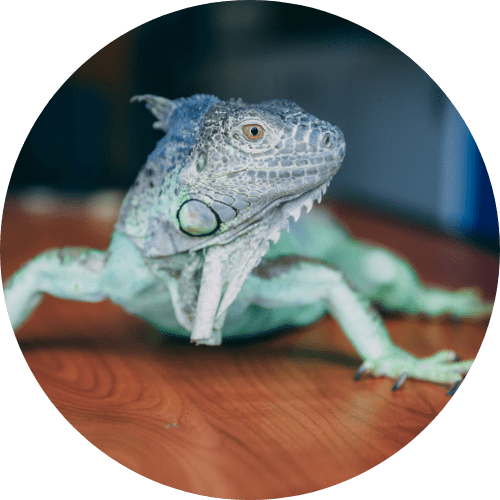 Michael