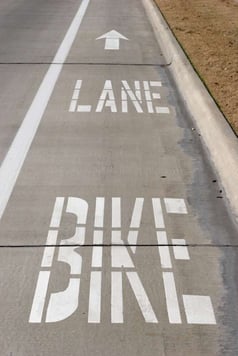 I often ride my bike to work. Most of the time, I eat lunch 'in' – right at our label printing shop, taking a half hour break for some crisp air and a wistful look at the snow-capped mountains. And whenever I am in Old Town, I carry a few business cards (we produce 'em!) to hand out to storekeepers. I try to make the most of my outings.
Every business owner needs to be aware of his or her expenditures – whether that's time or money. After all, it's not how much you make – it's how much you keep!
Have you heard of Lean Working Practices? Well, I'm talking about Lean Lizard Practices! To work lean is to look at every single practice in a company and see if there is a simpler, faster, less wasteful way of accomplishing the same thing. OR deciding that that thing doesn't need to be accomplished in the first place!
And what determines if the task needs to be done at all?
Whether it creates value for the customer. Using this approach and applying it with uncommon rigor, Toyota grew to be the biggest car company in the world. Their TPS way of doing things (Toyota Production System) got nicknamed: "Toyotism".
Here's my version: Toddism. Different ways I've come up with to save business time and money. And our good green earth.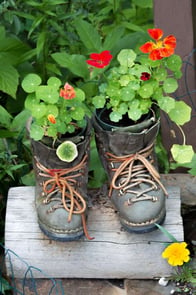 Give and receive on Freeshare.com – a trading site where every exchange is free, and things stay out of the landfills
Someone's trash is someone else's treasure!
Reuse partially printed paper
Get the staff involved in lean methods and recognize their efforts to reduce waste
Encourage them to audit their own behaviors at work and document where there is wasted effort or materials
Be on top of the cash flow so you never get hit with an outrageous bank overdraft charge
Use CFL light bulbs
Pick equipment and machinery that has a low impact on the environment
Our new unit uses eco-solvent inks and cuts paper waste significantly!
Reuse shipping boxes
Power things off at night
Turn the car engine off when stuck at a train crossing (this happens a lot in Fort Collins!)
Watch what you spend – even track it for a month and see where the money is going. If it's not going to gain you something, your business might lose. What luxuries could you eliminate? The quality/lean movement focuses on seven wasteful areas in which to find savings: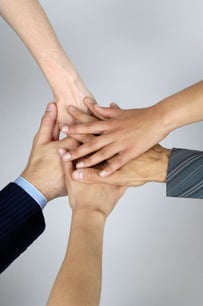 Your business inventory – can you produce to fit demand and not overstock?
Waiting – what steps in any process incur idle time? Can you eliminate any such interruptions in flow?
Motion – where are people or systems moving or walking more than is needed? Literally, what steps can you take out of any process?
Transporting items – where can you consolidate shipments? Reduce weight?
Overworking – are your systems causing extra production times which are wholly unnecessary?
Cost of Quality – where do you have to perform rework? Give a client or customer a credit or refund? Repeatedly produce defects?
Unused human talent – where are you failing to capitalize upon your workforce's energy and ideas?
Next time: Learn how to say NO.
Being frugal in business means you must disappoint vendors and even customers some times. Get in the practice of being ultra-discerning.
Save
Save
Save
Save
Save