Which Is Right for Your Product Label?
In the label printing business, there's one big goal: produce the best, most visually compelling labels possible. Once you've done that, you can rest easy knowing that the labels themselves will be attracting customers.
But there's an important step between final designs and going to market: printing. It turns out that printing presents its own questions and concerns and we're here to help you navigate the process, ultimately enabling you to make better decisions about printing processes.
---
In the label printing world, there are two processes for getting ink on the surface of the label: digital and flexographic.

Flexo-what?
---
Flexography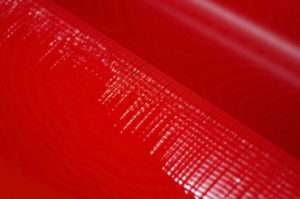 Flexography is a process that dates back many years – it's similar to how they used to (and sometimes still do) print newspapers. It involves using large drums that are coated with fast-drying ink and use a stamp to press ink onto the label material (also called the "substrate"). The stamps are made out of polymer or rubber, and as the ink makes contact with the substrate, it permeates into the material.
Digital Printing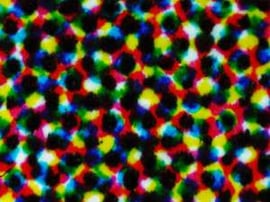 Digital printing probably sounds more familiar. In digital printing, the printer deposits toner onto the substrate that does not permeate into the material. For this reason, it has to undergo a heating process in order to bind the ink to the substrate.
Both techniques have their unique benefits and drawbacks. Here's a list of the benefits of each, and our recommendations for different label printing projects.
---
The Benefits of Flexographic Printing
1. Lower Cost for Higher Volume
When doing high volume runs of labels, flexographic will save you money. Essentially, the only thing that is expensive about flexographic printing is the set-up. The printing is quite cheap. So if you printing tens of thousands of labels, flexography is usually a cheaper option.
2. More Durable Labels
As we've written before [link to durability blog], durability is an important issue when it comes to labels. Flexographic printing, because of the way the ink permeates the substrate, offers a more durable label. This is important if your labels will be exposed to the elements or will need to withstand a long shelf life.
3. High-Speed Production
Once the drums are set up and the inks are ready, you can turn out thousands of labels in no time (think of newspaper printing). So again, high volume runs are perfect for flexographic printing.
4. Color Precision
Because of the variety of inks being used, you can achieve a higher degree of color precision. Flexographic uses the Pantone color system rather than CYMK.
---
Benefits of Digital Printing
1. Lower Set-Up Costs
Because digital doesn't use image carriers, there is no set-up charge. You simply send the artwork to the printer and you can have a proof right there. This makes digital printing more economical for small runs.
2. Better Proofing Process
Because of the many steps involved in flexographic printing, it's difficult to know if the proof you see is actually what you'll get when you send the label to press. In digital, it is 100% the same product. And if you need to make changes after a proof, there is no down time. All the changes can be made right there with the printer.
3. Variable Data
Changing numbers, product codes, or other variable data is written directly into the art file, rather than applied after the fact (as in flexographic printing). This way there is no room for error and everything looks much cleaner.
4. Just in Time Delivery
Because of decreased set-up times and the economy of smaller runs, you can print as you go and achieve just-in-time delivery for products. Digital printing helps streamline your product-to-market process.
5. Image Precision
Because of the way color gets layered onto itself in digital printing, it makes the medium more accurate for detailed images like photographs and fine drawings.
Both digital printing and flexographic printing have definite benefits and certain drawbacks. Flexographic printing is better for large runs, for heat-sensitive materials, and for specific colors. Digital printing is better for small runs, for photographic precision, and for variable data needs. Contact us to find out which method is best for your specific needs, we can start printing your custom labels right away!
We look forward to hearing from you!
Save
Save
Save
Save
Save
Save