The winter farmers' market is wonderful place. Bustling with happy shoppers and savvy farmers, artisans and other producers, it can put a smile on the face of anyone stepping in. The colors, smells and tastes are enough to leave an impression that last the whole week.
For vendors, it's a great opportunity to hold a captive customer base all year round while selling off your winter produce and products. But it also poses some challenges. Winter farmers' markets don't afford the space of summer markets, and selling in more cramped quarters can be challenging. First of all, you have to find a way to stand out in the crowd and to somehow make the shopping experience pleasant even with only a little space. Here are some tips for a great winter market season.
Think Through Your Display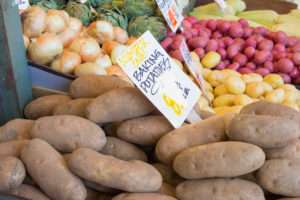 In the summer you can set up as many tables as you like. But in the winter, indoors, you have a very limited space and it poses a problem. For that reason, it's crucial that your stall is well-organized and thought-through. There are a few things to remember when planning your display.
• Make sure everything is visible. People will not purchase what they cannot see.
• Be sure that there is room for traffic flow. If the stall is crowded and congested, it is less desirable. Think about how people enter the space and how they exit it.
• Consider working with height rather than horizontal space. Stacking produce boxes that open forward can be a good way to present produce so that everything is visible and available. But there are numerous ways to do this and the more creative you can get, the better.
• Be sure everything is labeled. How it is labeled is another matter though…
Go for Signage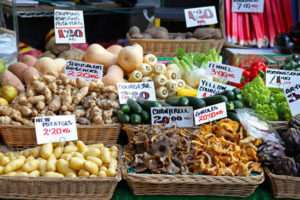 Speaking of labels, professional signage is one of the best investments you can make in your market display. From small labels on jars, to printed signs for produce, to a large sign with branded colors, fonts and names—all of these go a long way in presenting your products in the best light. They reinforce the idea that your products are the best available and they allow you to establish a brand identity that will serve you for many years to come. This is even more pronounced in winter, when space is tight. In these cramped quarters, it is even more crucial to establish an identity and differentiate yourself.
Don't Overstock
Many vendors think they should bring everything they have to the farmer's market, but this often results in a messy, overstocked area, as well as a sense that there's so much it's hardly worth buying any. That's because we're hard wired to think that scarce things are more valuable. We'd rather get the last one, or the second last one – while supplies last! So try to get a sense of what you sell, and bring just that much. If you run out of a product one week, then your customers will notice and be extra excited to get some of your wonderful stuff the following week. Scarcity is the best advertisement for the quality of your offering.
Embrace it!
Build Your Fanbase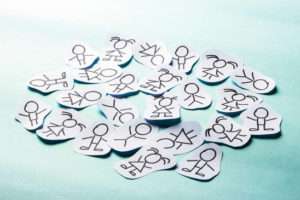 Don't forget to use social media, email lists, newsletters, and customer loyalty programs to keep your fans informed and loyal to you. Share stories, photos, and news through these channels and you'll keep your fans close.
Do you have your own special tips for winter farmers' markets? Share them here!
And remember, Leapin' Lizard Labels has helped with so many vendors' "market-ing" by providing professionally printed labels – from jar labels, to producing signs, to large vinyl banners. Give us a ring!
Save
Save
Save
Save
Save