Custom Wine Labels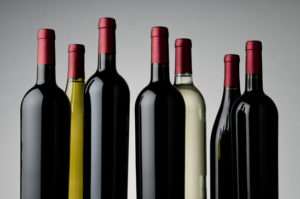 Customized wine bottle labels are perfect for any occasion: birthday parties, weddings or even baby showers. There are a few different materials options for your wine bottle label depending on the look you want to accomplish. Here at Leapin' Lizard Labels, we recommend a paper material. The first option that you could choose is a smooth coated white paper with no laminate. This option will give your label a paper feel for your wine bottle labels.
If you want to go with a more specialty look and feel, Estate #9 is the material for you. This off-white matte paper has a slight texture to it that's found on most wine labels. Once again, you would not go with a laminate with this material either.
The best part about this is that these two materials, the smooth coated white paper and the Estate #9, is that the two cost the same here at Leapin' Lizard Labels.
Now if you are looking for a material that is more burley, going with a White BOPP with a high gloss laminate is also an option for your wine bottle labels.
For all the fun you can have with custom wine labels, here are some ideas:
Birthday Wine Labels
Whether your friend is hitting a milestone or you just want to honor someone really special, custom wine labels for their favorite wine are sure to put a smile on their face. They may even just keep the bottle their cellar for a few years to let it age before opening it and remembering how awesome you are.
Wedding Party Wine Labels
It's that time of year when the wedding bells start ringing. What better way to personalize your wedding than with customized wine labels for your wedding party? These special keepsakes are one of a kind and will last forever.
Bridesmaid Wine Labels
• What better way to ask your best your best friend if they will join you on your special day then with a bottle of wine with your special customized wine label on it.
Bachelor and Bachelorette Wine Labels
• Get the party started with your favorite wine and its special custom label.

Baby Shower Wine Labels
She may not get to enjoy the bubbly exactly at that minute, but having a bottle ready to celebrate the birth of her baby boy or girl will keep that smile pinned on her face.
Whatever customized wine bottle labels you are printing make sure to find the right label printer that will give you the service and products you want. For more information about our custom labels or to get your print job started, contact us today!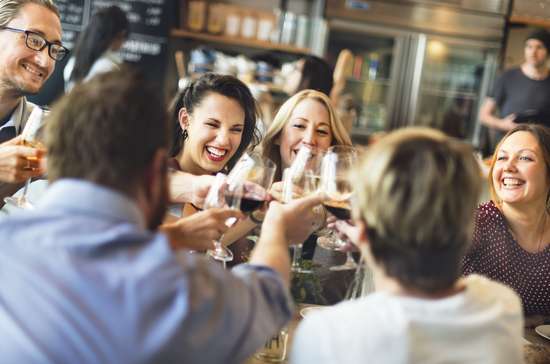 Save
Save
Save
Save
Save
Save