Starting the New Year Fresh
Phew, the holidays came and went in a flash (at least it seemed like that to me). With the holiday to-do list 99% completed, there is one final project on hand…
---
Restock Products and Order Labels
---
It might be as simple as re-creating your already popular product and ordering the labels that keep your product flying off the shelves. And that's awesome!
It's important to remember that as you start to produce your products, make sure that you have your packaging and labeling needs all set so you can keep your business running efficiently. It's not the smartest move to have a ton of product sitting there before you have ordered your custom labels and packaging. Be proactive and accomplish these tasks simultaneously (if you can), so you can get your products back on the shelves and in the hands of your customers as efficiently as possible.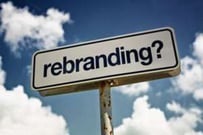 However, maybe you are thinking about rebranding your business. And believe me, we have clients doing that as we speak. They are adding new product and new labels or freshening up their old ones. If you are thinking this is something that you may want to do, the first quarter is the best time to implement this plan. With the new year starting, customers want fresh. So this is a great time to roll out new products, new designs, and new custom labels and stickers for your business.

Good luck in 2017! We hope that you have a wonderful year. And if you need custom labels and stickers be sure to contact us. We would love the opportunity to work with you!
Save