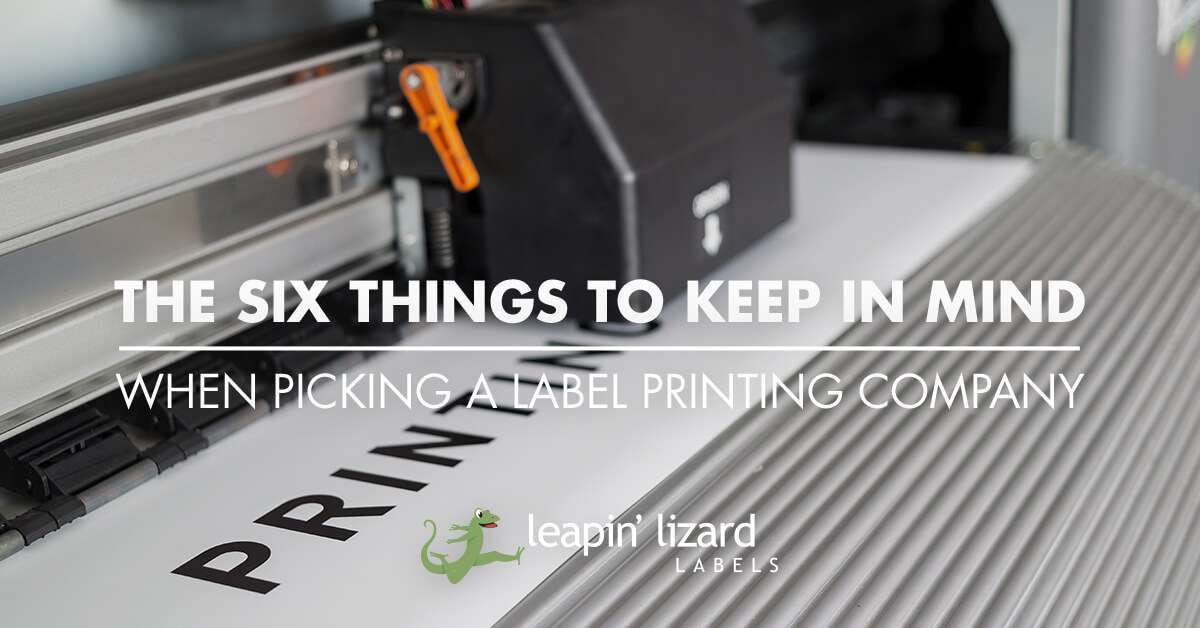 When it comes to printing custom labels for your company, you want to be positive that you are getting the most for your money. The labels that you put on your product will play a vital role in the success of your sales. After all, first impressions really do matter, especially when you are in a competitive market space. Make sure that your next order of custom labels is exactly what you want by picking the right company to work with.
If you are in the throes of picking a label printing company, we invite you to check out these six things you should keep in mind as you shop around. As always, feel free to reach out to our team with any questions about how we can help you with custom label printing.
#1: Make Sure They Can Match Your Timeline
The first place to begin when gathering information about a potential custom label printing company is getting an idea of what their turnaround time is. Nothing is worse than having a deadline for getting your products out the door and not being able to meet it because the labels you ordered are not even in the mail yet. This can become a major headache if you are ordering custom labels from overseas or from an unreliable business.
Take the time to see what a normal time frame is for the company before placing your order. For example, at Leapin' Lizard Labels, we provide custom label printing in around two to three business days, depending on the order and the current demand. Make sure that you are working with a company who is efficient enough for you to also meet your own deadlines.
#2: Ask to See Previous Work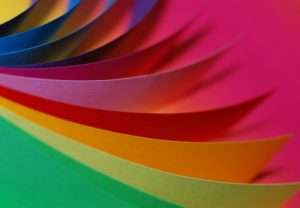 When it comes to custom label printing, quality is everything. Nothing is worse than having your rolls of labels arrive only to realize the ink is faded and the labels won't stay in place. Every component of your custom label should be carefully designed with attention to detail and quality materials.
Ask to see previous work to ensure that the label printing company has produced products that will meet your standards. This will also give you a great idea of what types of labels they have created previously. Look for someone who has experience in your industry.
#3: Ensure They Offer All the Services You Will Need
Do you need more than just a label printed? Are you hoping for help with your design as well? Make sure that the company you choose will provide all the services you need. This will make your life easier, as you won't have to juggle multiple relationships at once in order to get your final labels in hand. Reach out with questions and find out if everything you need can be done by the same company.
#4: Check Up on Their Values
If you are a company that prides yourself on your values, make sure that the label printing company you choose has values that align with yours. For example, if eco-friendly practices matter to your business, look for a label printing company that also puts the environment first. Do you believe that customers should be your main priority? Find a custom label printing company that does as well.
You can find out about a company's values in a few ways. For starters, read their website and look for any information they have posted regarding their company. Next, take a look at their online reputation. How they have treated previous customers will tell you a lot about how centered they are on integrity.
#5: Test Their Customer Support
No, we don't mean give their customer support an IQ test. Test how well they respond to you, what kind of treatment you get, and how quickly they answer questions. If you don't receive high-quality customer service during the investigation process, it probably won't get any better.
You want to work with a company who will put your needs first and will handle your order with the utmost care. A good product label printing company should go above and beyond to help you with your order and should be willing to answer any questions you pose.

#6: Consider Your Environmental Impact
Finally, as you look for the right company to pair with, consider what impact your label printing will have on the environment. Search for a company that uses eco-friendly materials and has a sustainable plan for energy consumption. The label printing process can have an extremely negative impact upon our planet if it isn't handled with care.
If you want to go all-in on being environmentally friendly, ask about using recycled label printing stock. This is particularly beneficial if you have an eco-friendly focused business. Pair your eco-friendly products with equally friendly labeling.
---
Contact Your Trusted Printers
Here at Leapin' Lizard Labels, we are passionate about helping small businesses with their custom label needs. From assisting you with the design of your label to the final printing, you can count on us for high-quality in all we do. We are proud of our company and we stick to our guiding values in everything we do. We hope to hear from you soon. Our team can answer any questions you have as you search for the right label printing company for your specific needs. Reach out today and learn more about our team, our work, and our services.