Being a small business owner, you wear a lot of different hats day in and day out — from the customer service expert to the plumber — you likely do it all. Your time and energy are precious and non-renewable commodities that need to be protected for your sanity, and Leapin' Lizards can help! So, how can a label printing company help run your business more efficiently?
At Leapin' Lizard Labels, we ourselves are a small business so we understand how important your time and energy are, and how they affect how your business is run. Follow along in today's blog, as we delve into how our label printing company can help your business while conserving your time and energy.

Printing Labels for Your Small Business
Labels may seem like an afterthought, but they're a huge marketing piece in your small business brand, so you want them to reflect what and who your small business is. As a small business owner, you're likely detail oriented, and labels are just another component in creating an amazing user experience.
How a Label Printing Company Can Benefit You
---
Save time and energy with Leapin' Lizard Labels.
---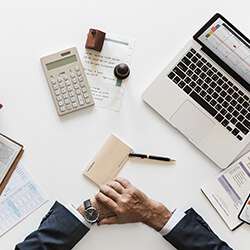 Time: A Non-Renewable Resource – Our label printing company can save your small business time, thus, increasing your bottom line because you can spend your time on more important things, like potential sales and customers. When you use Leapin' Lizard Labels, all you do is send us a design, and we do the rest. This sounds simple, but if you've ever tried creating and printing your own labels, you deal with the overwhelming nuances. Have you ever had to format a label to fit perfectly into a tiny circle? Right when you think everything is perfect and ready to go and you hit print, you discover, minutes later, that no, it wasn't formatted to fit perfectly. Here you waste materials and ink, only to have to try it again and get it right this time — hopefully!
What about the color? Have you ever had to tweak a few things here and there, only to end up wasting an hour trying to figure out photoshop? When you use our label printing company, we look at everything and send you a proof before anything is printed. So, if a color needs to be adjusted, we have a team who can quickly figure it out and give you color options — there is no need to have the hassle of trying to figure it out yourself.
Energy: The Stuff That Runs Businesses – When your time is conserved and diverted to the things that you do really well, your business thrives and the energy builds. When you enter into entrepreneurship, you don't always realize what your responsibilities become. You may excel at sales and talking with people, but much of running a business is overseeing the little things, including labels. When you work with a label company that can quickly and flawlessly print labels with little turnaround time, labels are no longer an energy drain for you. Instead, you can build your energy and put it towards more advantageous things to grow your business.
---
Find a Label Printing Partner in Leapin' Lizard Labels
Free up time and energy when you partner with us. We are a family-owned label printing company that will assist your small business with labels, banners, and stickers. Our turnaround times are the best in the industry, and our customer service goes unmatched!
We're up for every kind of printing project — from small orders where you only need a roll to large and expansive orders — so let us know what your label printing needs are.
Connect with us today for a label that will stick!