If you're starting up a new business, or you're rebranding your current business, then you may find yourself scouring the web for the best symbol to represent your brand. It's an important step in customizing your brand, and it may just be the first foothold for the design of your logo, your brand colors, your product labels, and a number of additional design decisions that are on the horizon. If you're uncertain about the best symbol to represent your brand, your business, and your services or products, we're here with a few tips that you can employ to identify the ideal solution. Here are our tips to select the right symbol for your brand:

Start Simple
When you're considering a symbol for your business or product line, it's best to start simple. Strip down your company ideals and the products or services that you offer to their most basic form.
For instance, if you run a landscaping business, you might think about your business in its most basic terms as "natural, creative, and artistic." Each of these key terms and concepts can be derived from a symbol, lending meaning to the logo that you settle upon. To elaborate on the last example, a natural symbol could be a leaf. A creative symbol could be a triangle (which indicates change). Or an artistic symbol may a paintbrush. Now, these are only a few examples — as you'll find out, the possibilities are endless.
Once you break down the meaning behind your company and its products or services, it may be easier to derive a symbol that embodies that meaning. From there, we'd recommend that you start brainstorming a few options. You can opt for a common symbol (or symbols), as well as a more creative, complex symbol (or symbols)…
Common Options
It may be easiest to start with symbols that you're familiar with. Think about symbols that you see every day: peace signs, hazard symbols, even that recycling symbol that you see on the side of your recycle bin. These traditional symbols are often more literal than more creative symbols, which may prove effective if you'd like your logo to portray a clear message.
For example, if you've just opened up a massage studio, spa, or yoga studio you may opt for a symbol that portrays a relaxing, balanced message. You might consider a buddhist symbol (perhaps the lotus flower), or a yin-yang symbol, which represents zen and inner peace.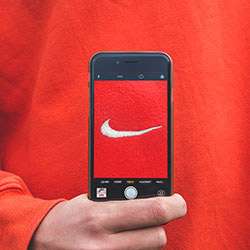 Oftentimes, those who choose to adopt common symbols end up modifying these symbols to make them personalized and tailored specifically for their business. Let's take a second look at that last example: the yin-yang symbol. Instead of a plain, black and white yin-yang symbol, you might opt to modify the individual sections to look like fish swimming side by side. Or perhaps you could change the inner black and white circles to planets, or maybe the sun and the moon. Even with the most simple symbols and a bit of personalization, you can create a design that is impactful, meaningful, and eye-catching.
Getting Creative
Now, if you have a more creative product or service, you may want to opt for a more complex symbol right off the bat. Those who offer specialized products and services often have more creative business names and product names, and therefore, more creative symbols in their logos and brand design.
For instance, if you craft and sell wine, you may want to opt for a more creative symbol than a grape on a vine. Instead, you might opt to produce a bottle label that features an octopus holding eight separate ingredients, indicating the depth and variety of the flavor of the wine.
Or, perhaps you're operating a gym. Instead of opting for a traditional dumbbell symbol or a flexing bicep, you can go the creative route and utilize an anvil — a symbol that encapsulates strength, while also connoting sculpting and shaping.
The sky is truly the limit when it comes to your label design, regardless of whether you start with a common, more traditional symbol, or a more creative complex symbol.
Narrowing Down Your Options
Have you brainstormed a few symbols that may work for your business, your services, or your product line? Now it's time to settle on the best option, and to manipulate your symbol to fit your specific use.
Make it unique: First thing's first, you'll have to remember that your logo ought to be completely unique. While it may be unavoidable to have a logo that is somewhat similar to another logo out there, you should do your utmost to settle on a design with plenty of individuality. If you opted for a more traditional symbol (as mentioned above), then you should get creative in how you adopt and change that symbol to represent your business and brand.
Portray your message: Now that you have a symbol in mind, it's important to ensure that you don't lose the meaning behind the symbol as you begin to make it your own. While you may be tempted to wholly transform that yin-yang symbol that we mentioned above, you should be wary that if you adapt the symbol too much, you may muddle the meaning behind that symbol. If you make too many changes to any given symbol, your audience may not recognize the symbol any longer, and you may lose the message or impact that you had intended to portray.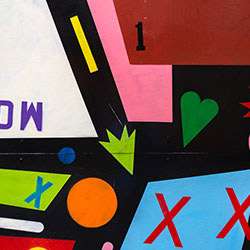 Think of your target audience: Speaking of your audience, it's always a good idea to consider who will be viewing your symbol, whether it be on a label, a banner, a letterhead, you name it. After all, your symbol should serve as a communication device for your audience, albeit a highly attractive, well-designed communication device. Consider a stranger shopping for a bar of soap: While you may have initially settled on a fish symbol to indicate a connection with water, that shopper (and potential client) may think fish are stinky — and therefore, your soap looks off putting.
Make sure your symbol caters to your target audience, and strive to ensure that your symbol can't be misconstrued. If you're uncertain about what your audience will think about your logo, simply draft a mockup, and ask around. You can glean an understanding of others' opinions of your logo, before you head to the printer to produce a few thousand product labels.
Render several iterations: Have you finally decided on the symbol you'd like to use for your logo and brand? Well, now it's time to hit the drawing board. Be sure to produce several iterations of your logo to hone in on the perfect one. It's unlikely that your first mockup will end up being the best logo to represent your product or service. If you don't have design skills yourself, be sure to hire out a graphic designer to help you produce many iterations of your logo. From there, you can pick your personal favorite, or ask your target audience about which logo they find most effective.
---
Make It Stick With Leapin' Lizard
When you're ready to make the most of your business, you can count on Leapin' Lizard Labels to help you make an impression that will stick. We're proud to provide printing services, and we'd be happy to print custom labels, stickers, and banners to show off your new logo. Learn more about our custom label printing services, and get started with a free quote!