It's March, which means St. Patty's Day is just around the corner! Unfortunately, we've noticed that St. Patrick's Day is sometimes one of the more overlooked holidays in the United States. Aside from New York and Savannah, very few cities put on any sort of big celebration, and we think that's a shame. At Leapin' Lizard Labels, we love to celebrate all holidays, (especially ones that involve beer,) and we love seeing the color green everywhere! It's our favorite for obvious reasons. As St. Patrick's Day approaches, we want to highlight five beer labels we think represent the holiday well. Give one (or a few of them) a try to celebrate this year!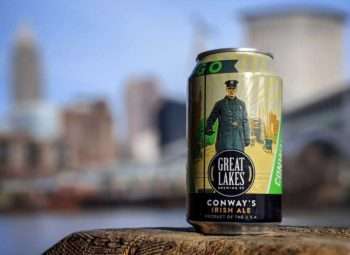 Conway's Irish Ale
Conway's Irish Ale from Great Lakes Brewing Company has more detail in its label than most of the other beers on this list. The label on this seasonal beer depicts an Irish policeman from years past in front of some old stone architecture and vintage Model T cars. This beverage touts that it's a great pairing with corned beef and a hard day's work, but it's a seasonal drink so you have to enjoy it while it's still around! It has won a plethora of awards since 1995, so we promise it's well worth trying out.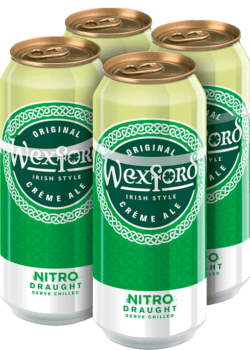 Wexford Irish Crème Ale
The Wexford Irish Crème Ale originated from a family recipe that dates all the way back to 1810- talk about Irish heritage! This nitro-brewed beer boasts a smooth creaminess along with flavors of toasty caramel and toffee. Yum! There are three different shades of green on the can, and a Celtic knot pattern surrounds a matching bold typography, which creatively includes a shamrock in the middle of the O. We love those little details!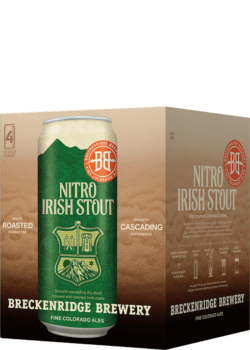 Nitro Irish Stout
Breckenridge Brewing Company also has a nitro-brewed dark Irish Stout from right here in Colorado! This ale is more of a dry beverage, and its label hosts a light green coat of arms on a forest green mountain background. Breckenridge Brewing Company has had some fun with this beer before, by changing a handful of the labels to gold for a scavenger hunt sweepstakes challenge. The grand prize was a trip to Ireland; now that's really getting into the holiday spirit!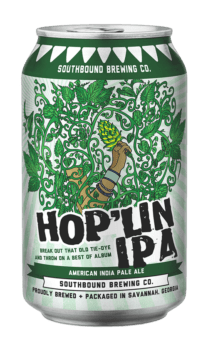 Hop'Lin IPA
This Hop'Lin IPA from Southbound Brewing Company isn't specifically an Irish ale, but the intricate green hop vines displayed on the can are still fun and festive to celebrate with! This beer is brewed and packaged in Savannah, Georgia which hosts the second-largest St. Patrick's Day parade in the United States. Savannah is pretty serious about both their beer and St. Patrick's Day alike, so we know this one is a good choice! Southbound brewing sells this beer for the St. Patty's Day season, and the brewers will even turn it green for you! It includes hints of caramel and notes of citrus. This beer won the gold medal at The Great American Beer Festival in 2019.

Irish Ale
Last, but definitely not least, Boulevard Brewing Company also has an Irish Ale for the season! We love the label on this traditional red ale because it incorporates the widely recognizable Irish Claddagh symbol into the design. These symbols date back over three hundred years, and can often be seen on rings. The hands symbolize friendship, the heart symbolizes true love and the crown represents loyalty. They say the ring has to be gifted to you to avoid bad luck, but hopefully, you're safe to buy your own ale.
If you haven't gotten the chance to have one of these beverages before, put on some green, and try your luck with them for the holiday! Do you have a favorite that didn't make the list? Let us know! Our team hopes you have a super lucky and safe St. Patrick's Day with your friends and family this year!
Here at Leapin' Lizard Labels, we print custom beer and growler labels. With no order minimums, your limited-time releases can be a hit with eye-catching labels that are sure to have your product flying out the door! Contact us today at (970) 484-0850 or team@leapinlizardlabels.com