In the world of labeling, there are endless designs out there, so brands are continuously getting more creative with their branding to stand out on the shelves. Being in the printing industry, we've seen a great deal of eye-catching labels come through, and all have their own unique qualities to them. We love seeing the artistic designs that people come up with, and we thought it might be interesting to you too! Let's leap into a list of fifteen unique label designs we think are out of this world!

Aequorea Seafarer Wine
It seems like beer and wine labels always take the cake as the coolest head-turning designs out there. Aequorea's Seafarer wines have billowing blue waves cascading across the bottle, so you feel like you're at the beach no matter where you live!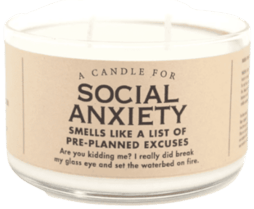 Whiskey River Soap Co.
If you have a sense of humor, you'll appreciate the quirky and sarcastic candle labels from Whiskey River Soap Company. They range from "Feeling Personally Victimized by my Kid," to "A Candle for Stoners," which touts its Colorado-inspired scent notes. There's truly one for everyone!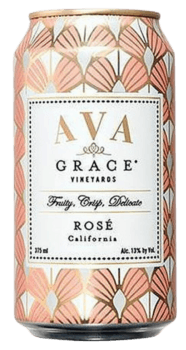 Ava Grace Rosé
Everyone loves a vintage touch every now and then. The labeling on Ava Grace Rosé brings in a girly art deco feel on both the bottle and the can. The pink and gold colors are sure to catch the eye of a perusing rosé connoisseur.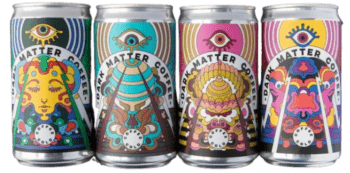 Dark Matter Coffee
When walking down the coffee aisle, it seems like all you get is a sea of brown bags. Dark Matter Coffee is breaking that mold with their bright and bold packaging. These groovy, mod-inspired cans sport vibrant color schemes, but their other products have animals, comic-book style designs, and edgy fonts to bring on the fun!
Diet Coke Limited Edition
Most people picture a silver can when Diet Coke comes to mind, but the Coca Cola Company has taken risks before in an attempt to re-hype the product. They once broke the mold with limited edition bottles, and no two were the same! These full-bottle labels definitely seem like some of the most vibrant packaging designs Coke has produced, and we secretly wish they would bring them back!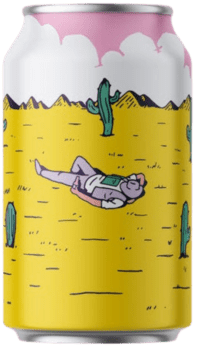 Archetype Brewing
Archetype Brewing actually took home the award for Best Beer Label from USA Today in 2020 for this design on the Cowboy Poet American Lager. Most of their beers have a unique label design to showcase what you'll find in the bottle, and each can has a fun haiku to match the theme.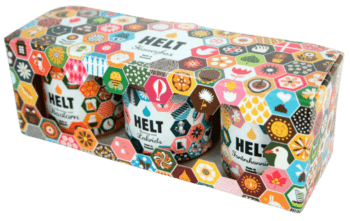 Helt Honey
Helt Honey is a Danish company that primarily uses symbols and pictures rather than heaps of words to convey their flavors to consumers. Each flavor has its own differentiated color scheme and symbols to represent the flavor of honey, and the colorful cartoons are striking to look at. It exudes It's A Small World vibes, but in a good way!

blk.
Though this product is notably less louder than the others on this list, we think it's worth the mention for exactly that reason. The simplicity of both the shortened, lowercase name and sleek packaging could easily be overlooked, but when paired with the onyx-colored water inside, the product will surely provoke you to stop and investigate.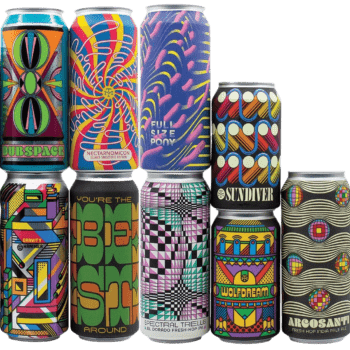 Modern Times Beer
Modern Times is an employee-owned company with a stellar story to tell. They had small beginnings in 2013, but now sell both beer and coffee, and have several locations you can visit. Contrasting from their traditional cans, some of their special releases, or seasonal beers have loud, geometric label designs that vary depending on their monthly availability. Can you spot their logo in some of these designs?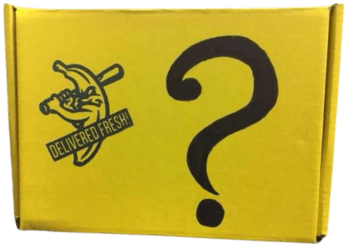 Savannah Bananas
The Savannah Bananas could really be a whole case study of how to build a successful brand. They ensure every customer touchpoint is enriched with their personality and branding. When it comes to labels, everything they have is custom-themed; you could say it's bananas! From their beer cans, to their custom-wrapped Volkswagen van, merchandise shipments, and beyond: everything is personalized so that their fans get the full bananas experience.

Humm Kombucha
We've talked about some cool kombucha labels before, but we really love this one! Humm Kombucha labels have a happy, illustrated, monochromatic design that's colors change to depict each different drink flavor. Attempt to find the hidden peace signs, rising sun, and kombucha barrels while drinking this delicious drink for the hippy at heart.

Moschino Fresh Couture Perfume
Moschino has come out with a perfume that looks like a tiny window cleaner bottle! The label looks very similar to the real thing, but with modified words. You even use the trigger to apply it, so we give this label and packaging a 10/10. We just hope it doesn't smell like cleaning products.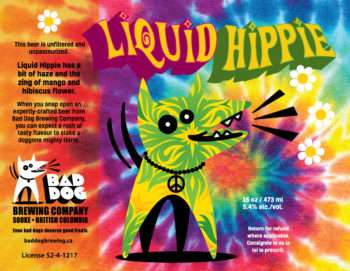 Bad Dog Brewing Company
We know, we know. Another spirits company?? But we can't ignore how cool and creative these brands are! Bad Dog Brewing company has some variation of the dog on all of their beer labels, and who doesn't love dogs, right? Their tagline says that even bad dogs deserve good treats, and even though we're partial to lizards ourselves, this labeling makes us want to give it a try!

Mountain Dew Limited Edition
Most people gravitate towards baja blast if they like Mountain Dew, but have you tried any of the limited edition flavors? When Mountain Dew launches seasonal drinks, the label designs tend to jump out at you more than the traditional cans do. Whether it's Shark Bite or Voodew, this potent soda knows how to put out a colorful, edgy label.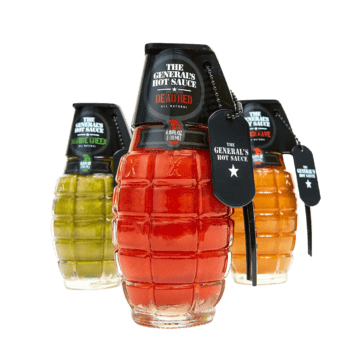 The General's Hot Sauce
Like the Moschino perfume, this is another product taken to the next-level with the entirety of its packaging. If the look of these sauces doesn't scare you away immediately, you'll notice the font and stars on the labels drawing inspiration from the military, so you know these hot sauces will give you all the bang for your buck.
Which one of these was your favorite? We're sure there are many labels we missed, but we couldn't fit them all in one blog! If you enjoyed this article, be sure to let us know what brands you think really nailed their label designs and deserve a spot on this list. We love seeing the amazing creativity out there!