Custom Jar Labels
The open-air farmers' markets are in full swing. So may fruits, vegetables and jars of jams, honey and canned vegetables — delicious.
Jar labels are infinitely customizable to give your product the pizazz it needs to make it pop. Of course there are do-it-yourself ways to print labels and stickers, but there's that saying "you get what you pay for." You may think that you are saving a quick buck, but the time and money it takes to design and print them is not as cost effective as you think. Consider your time, what the quality of those labels says about your product, and the cost of the ink you are using. Let a professional printing team help you get your design on the custom label of your choosing without all the fuss.
Whether your jar holds jam, vegetables, soap, honey or lotion, think about how your product is going to be used. The custom label for your jar should include your branding and company name, directions for use, and ingredients- and the label needs to last for the life of the product. You don't want your custom label to fall off or have the writing rub off within the first few days of use. Having great jar labels printed is going to give you the look that you want along with stick-to-it longevity.
Here are a couple tips on the custom materials that you can use for your jar labels depending on whether your product is going to be refrigerated or stored in the cupboard.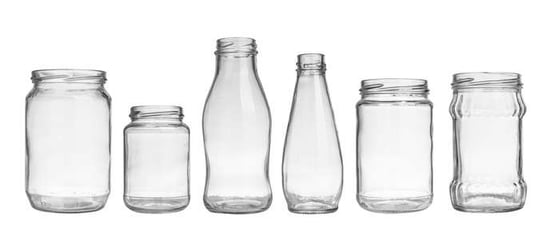 Refrigerated Jar Labels
If you're product gets stored in the fridge it's going to be more susceptible to condensation every time it's taken out, especially during the hot summer months. Items such as jams, jellies, fruits and vegetables generally hold their shelf life the longest if they are refrigerated once they are opened. For these jar labels, the best material to use is a white BOPP with a high gloss or matte laminate. These custom labels will hold up to the moisture and keep on sticking!
Shelf Jar Labels
Products like honey, oils, soaps and lotion are fine sitting out on the counter or stored in the cupboard. With these products you don't have to worry about the environment changing too much. Using a paper material with no laminate for your jar labels will work great. This also allows you to write on your labels with any type of writing utensil, allowing you to create truly one-of-a-kind custom label if you'd like. Paper materials can also be a cost effective way to save some money but still get a professional look and feel.
The materials you use for your jar labels really depends on the aesthetic appeal you're hoping for as well as the use and storage of your product. Reach out to us if you have any questions, or if you're ready to print custom labels for your jars — we'd love to help make your brand stick!
Save
Save
Save
Save
Save
Save
Save
Save